THE COMPANY

OUR HISTORY
Born in 1992 from a small family business, today Nanàn is an international brand of furniture and children's clothing, based in Ravenna.
Nanàn products are born from the encounter between the all-Italian experience and the pampering of the sweet bears Tato and Puccio, ready to offer a play and growth experience to your baby, giving him all the comfort and tenderness he needs.
Nanàn bedrooms and accessories are ready to welcome your child, to give him a delicate childhood memory and a safe and muffled first nest.
In 2019, Annabel Holding became majority with Luca Benigni as president, starting the international development of the Nanàn brand.
THE COMPANY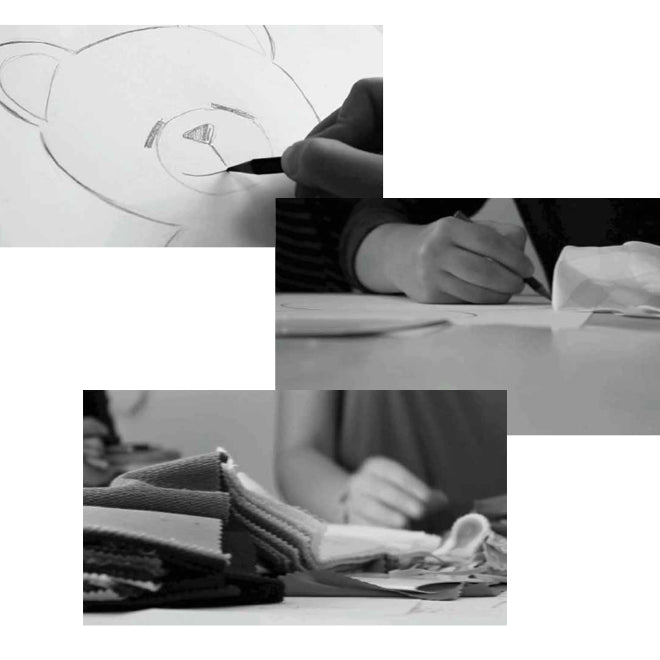 OUR PRODUCTS
Nanàn counts on an extremely efficient production structure and a staff of stylists and technicians for the product sector. The company entrusts the production to selected external laboratories to guarantee the production capacity while also being loyal to the brand for years. All the style study and design are internal up to the realisation of the first prototype.
Nanàn's constant attention to all-round excellence has led her never to lose sight of the evolution of the sector, continuing to invest in the research of high-quality fabrics and innovative products. Nanàn's projects and products are distinguished by the unrivalled Italian style and the excellence of the materials.
NANAN BOUTIQUES
Nanàn is a leading brand in the world of children tailoring to every child's needs: furniture, clothing, strollers, cosmetics, accessories and much more. Since the opening of the brand until today, the fundamental idea has remained the same: to bring cuddles into every child's world with a sweet bear. The Neomondo Nanàn is the world of children full of love and friends, always surrounded by the Tato bear's loving attention, which is Nanàn's symbol. Nanàn is present throughout the national territory with a careful distribution network and elegant flagship stores; it is also present in 15 other countries. To name a few: Japan, Russia, United Arab Emirates, Kuwait, Qatar, Albania, establishing the brand internationally.