Mumy Card

Join our exclusive Nanan Mumy Club,
where you will be taken care of by our sweet Tato!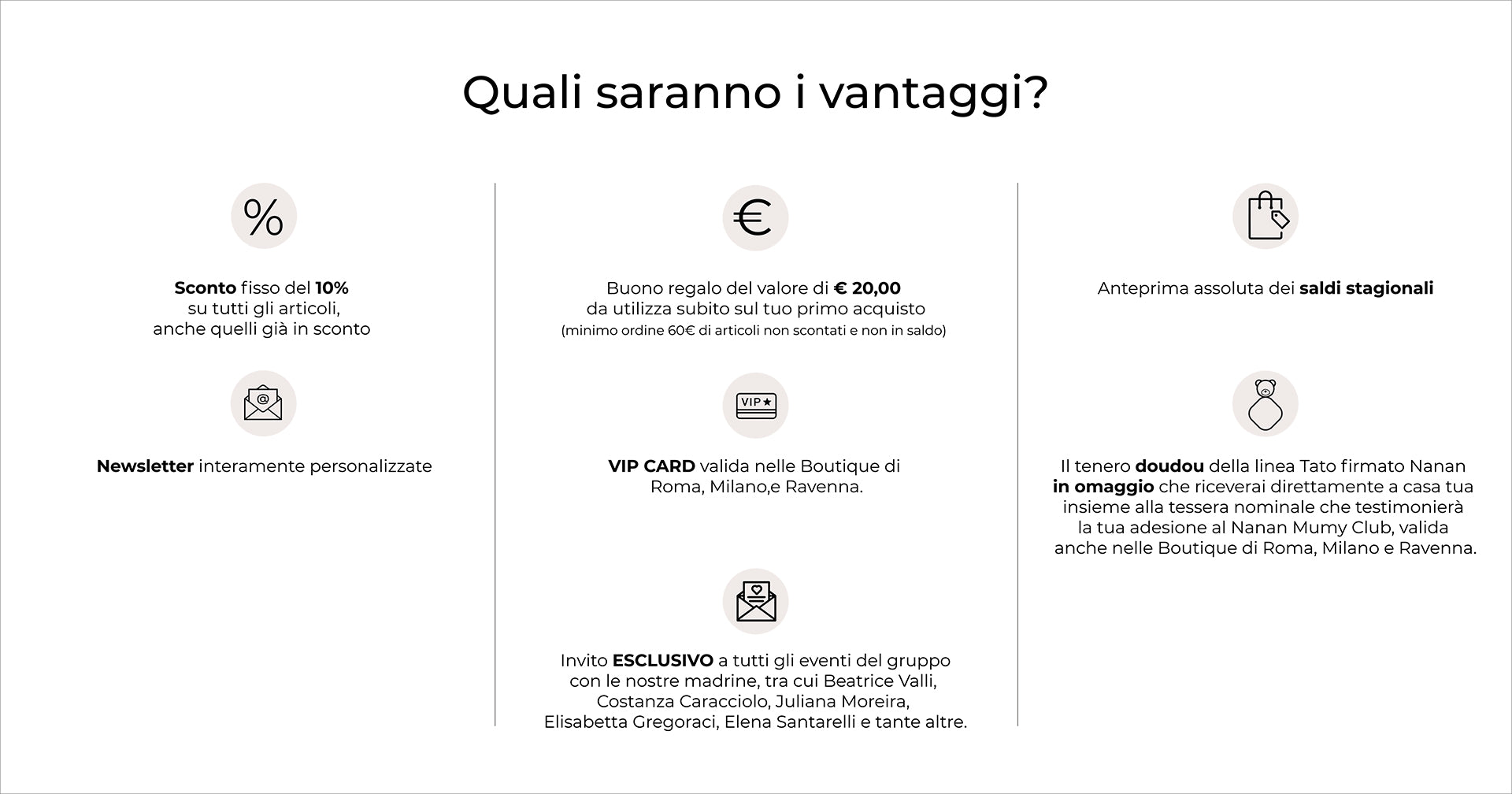 A unique chance to join the world of Amici
d'Infanzia with all the VIP advantages!
Puccio and Tato
are waitnig on you!

N.B.: the card is nominal and personal, non trasferable; identification will be requested for in store purchases; the discount is valid for the entire calendar yearof purchase with no minimum spending total and is valid for products already discounted for no more than 50%; the total cannot be redeemed in cash.
In case of loss of the card, send an email with name and surname associated and the company will send a replacement for the cost of €15,00 to your door.
Nanan by Momon and Nanan Bijou collection are excluded from the use of the card;the card cannot be used in ANY of the authorised reseller but SOLELY in the online store and the flagship stores.